K10 K20 Tungsten Carbide Strips And Bars In Stock
Product Detail
Feedback now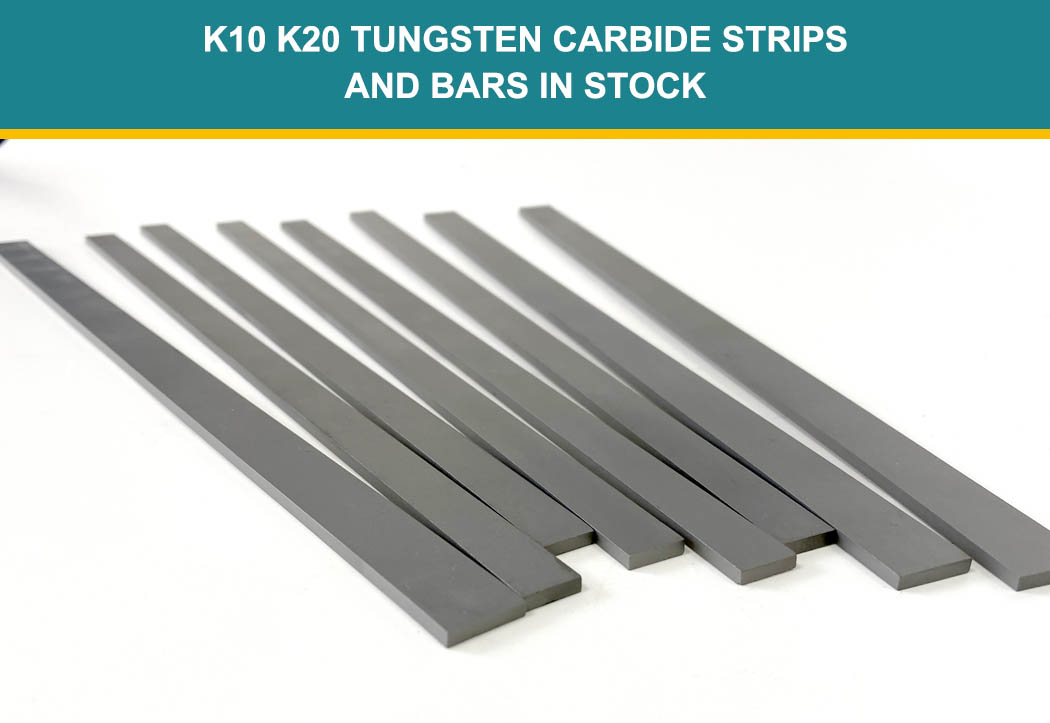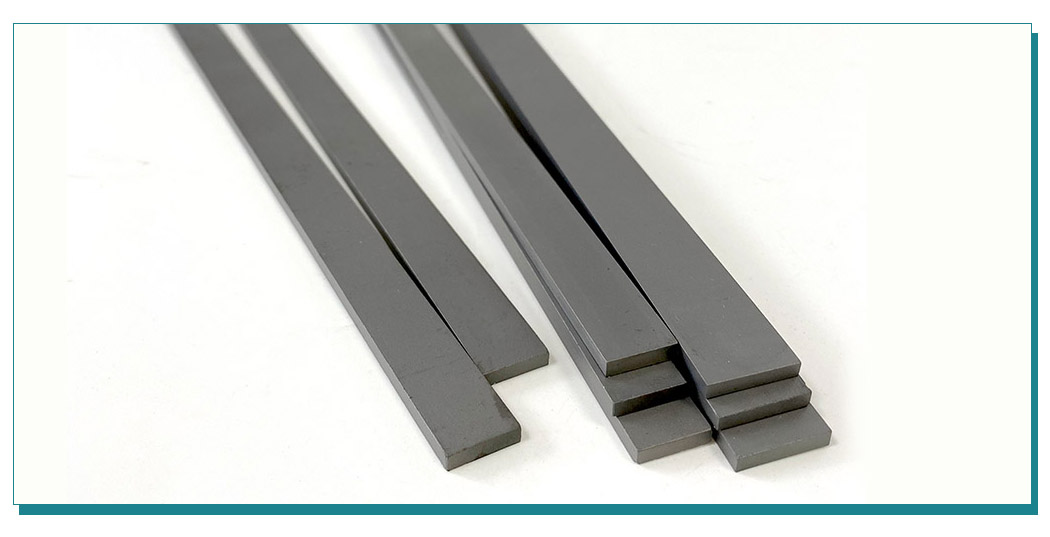 Grades and Performance of tungsten carbide strips and bars


| | | | | | | |
| --- | --- | --- | --- | --- | --- | --- |
| ZZBT Grade | ISO Grade | Density (g/cm3) | Hardness (HRA) | T.R.S (MPα) | Grain Size | Performance & Application Recommended |
| UBT910 | K20 | 14.6-15.0 | 90~90.5 | 2200~2400 | Medium | High hardness, suitable for roughing of iron, solid wood, dry wood or nonferrous metal, ceramic and other alloys. |
| UBT40S | K25 | 14.6-15.0 | 90~90.5 | 2600~2800 | Fine | High toughness, easy to be brazed without heat preservation. Suitable for rosewood, solid wood, pinewood, and other wood with a lot stammer. |
| UBT920 | K10~K15 | 14.6-15.0 | 91~91.8 | 2400~2600 | Fine | Good versatility, suitable for kinds of solid wood, rosewood, and MDF. |
| UBT15T | K10~K15 | 14.6-15.0 | 92.5~93 | 2000~2200 | Ultrafine | High hardness, suitable for finishing of iron, nonferrous metal, ceramic and other alloying, semifinishing of of hardwood, chipboard, MDF and HDF. Heat preservation is necessary when brazing. |
| UBT10T | K10 | 14.6-15.0 | 92.5~93 | 1800-2000 | Ultrafine | High hardness, suitable for finishing of iron, nonferrous metal, ceramic and other alloying, semi finishing of hardwood, chipboard, MDF and HDF. Better to use silver soldering. |
| UBT10C | K40 | 13.8-14.2 | 87.5~88 | 2800~3000 | Coarse | High toughness, difficult to break tooth. Special used for finger jointing tool. |
Regular sizes of tungsten carbide strips and bars

| | | | | |
| --- | --- | --- | --- | --- |
| Type | T*W*L (mm) | T (mm) | W (mm) | L (mm) |
| FS 05 | T x 5 x 320 | 2.0~15.0 | 5 | 310/320/330 |
| FS 06 | T x 6 x 320 | 2.0~15.0 | 6 | 310/320/330 |
| FS 07 | T x 7 x 320 | 2.0~15.0 | 7 | 310/320/330 |
| FS 08 | T x 8 x 320 | 2.0~15.0 | 8 | 310/320/330 |
| FS 09 | T x 9 x 320 | 2.0~15.0 | 9 | 310/320/330 |
| FS 10 | T x 10 x 320 | 2.0~15.0 | 10 | 310/320/330 |
| FS 11 | T x 11 x 320 | 2.0~15.0 | 11 | 310/320/330 |
| FS 12 | T x 12 x 320 | 2.0~15.0 | 12 | 310/320/330 |
| FS 13 | T x 13 x 320 | 2.0~15.0 | 13 | 310/320/330 |
| FS 14 | T x 14 x 320 | 2.0~15.0 | 14 | 310/320/330 |
| FS 15 | T x 15 x 320 | 2.0~15.0 | 15 | 310/320/330 |
| FS 16 | T x 16 x 320 | 2.0~15.0 | 16 | 310/320/330 |
| FS 17 | T x 17 x 320 | 2.0~15.0 | 17 | 310/320/330 |
| FS 18 | T x 18 x 320 | 2.0~15.0 | 18 | 310/320/330 |
| FS 19 | T x 19 x 320 | 2.0~15.0 | 19 | 310/320/330 |
| FS 20 | T x 20 x 320 | 2.0~15.0 | 20 | 310/320/330 |
| FS 22 | T x 22 x 320 | 2.0~15.0 | 22 | 310/320/330 |
| FS 25 | T x 25 x 320 | 2.0~15.0 | 25 | 310/320/330 |
| FS 28 | T x 28 x 320 | 2.0~15.0 | 28 | 310/320/330 |
| FS 30 | T x 30 x 320 | 2.0~15.0 | 30 | 310/320/330 |
| FS 32 | T x 32 x 320 | 2.0~15.0 | 32 | 310/320/330 |
| FS 35 | T x 35 x 320 | 2.0~15.0 | 35 | 310/320/330 |
| FS 40 | T x 40 x 320 | 2.0~15.0 | 40 | 310/320/330 |
| FS 45 | T x 45 x 320 | 2.0~15.0 | 45 | 310/320/330 |
| FS 50 | T x 50 x 320 | 2.0~15.0 | 50 | 310/320/330 |
| FS 55 | T x 55 x 320 | 2.0~15.0 | 55 | 310/320/330 |
Tolerance range of carbide flat strips

Please contact us for special sizes and minimum order quantity.
Tolerance (mm)

L

>150

-0~+L*2%

W

≤8.0

-0~+0.35

8.0~25.0

-0~+0.50

25.0~35.0

-0~+0.70

>35.0

-0~+1.20

T

≤15.0

-0~+0.40

Product details of K10 K20 tungsten carbide strips and bars in stock




Workshop Packing and shipping >
Tungsten Carbide Bar, Tungsten Carbide Bar For Sale, Tungsten Carbide Bar in China
Tungsten carbide bar Use for Drill Bits
Zhuzhou Better Tungsten Carbide Co., LTD produce Tungsten Carbide Bar OEM in many sizes and grades to meet your own needs. The rod is mainly applied for drill bits, end mills and reamers, and it is widely used for its high wear resistance and high impact. These are made by high grade of material. Also, the manufacture special wear parts in accordance with the client's specifications.