Solid carbide rods blank is a very hard metal material, much harder than steel or iron, second only to diamond. In terms of density, it is as dense as iron and almost the same weight as gold.
This material is hard and has excellent strength even at high temperatures. Generally used for used in the manufacture of metal tools and dies, as well as drills and other metal tools.
Solid carbide rods blanks can be applied not only in the manufacture of drill bits and metal cutting tools, but also in other industries.
In the beverage industry, they are used to make aluminum can molds for holding soda or canned beer.
And their excellent properties make them the preferred materials for use in other important industries, including infrastructure improvement, manufacturing, construction, etc.
Zhuzhou Better provides a variety of solid carbide rods blanks, visit us to explore all kinds of solid carbide rods blanks, as well as including high quality tungsten carbide rods and carbide rods.
Zhuzhou Better Tungsten Carbide Co., LTD. is a Chinese manufacturer specialized in producing high quality alloy products.
Tungsten carbide rod is widely accepted because of its good hardness and excellent strength., while carbide has unique wear resistance, heat resistance, strength, toughness and hardness, so it is very suitable for many industrial applications, especially for cutting tools.
Therefore, carbide rods are widely used in the production of high quality cemented carbide tools.
Better's tungsten carbide rod and carbide rods have a wide range of grades, sizes, features and functions. They can be used for processing from carbon steel to the demanding requirements of composite materials, non-ferrous metals and heat resistant alloys.
In addition, Better also provide OEM service to manufacture special vulnerable parts according to customers' requirements.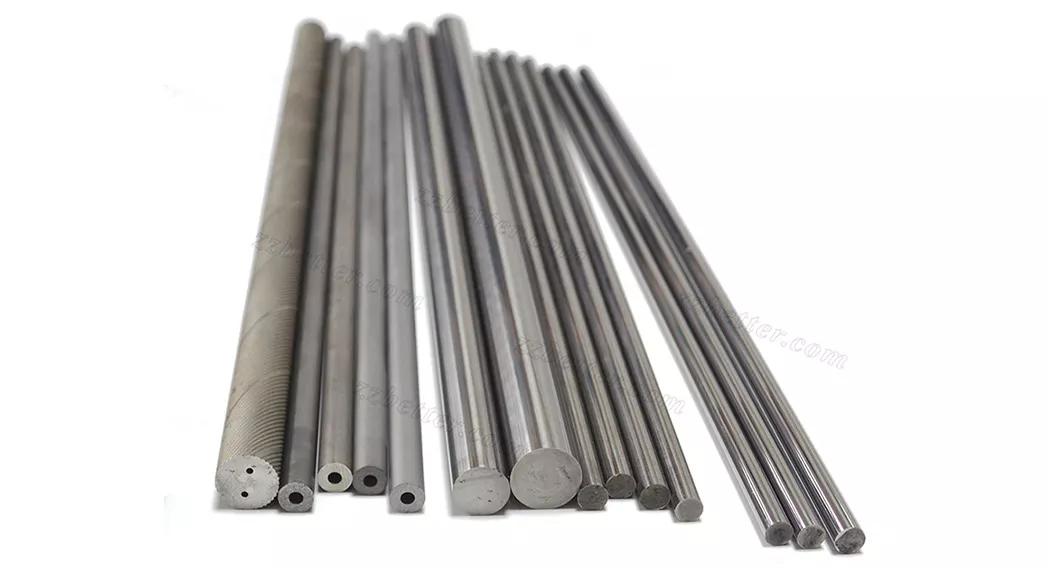 Tags

:

Chinese Solid Carbide Rods Blanks Factory

,

Solid Carbide Rods Blanks For Sale

,

Solid Carbide Rods Blanks Manufacturer